If you want to order a product or products with your own measures, you need to make a drawing, maybe on a sheet of paper, take a picture with your phone and send it to nestandartbg@gmail.com . 
The email must contain the following information: 
- What kind of product do you want - (table, cabinet, sink, rack, etc.)
- The dimensions should be in milimeters according to the standart - length/ width/ height, for example: (l.795/ w.500/  h. 860/)
What is length/ width, height? See on the picture below.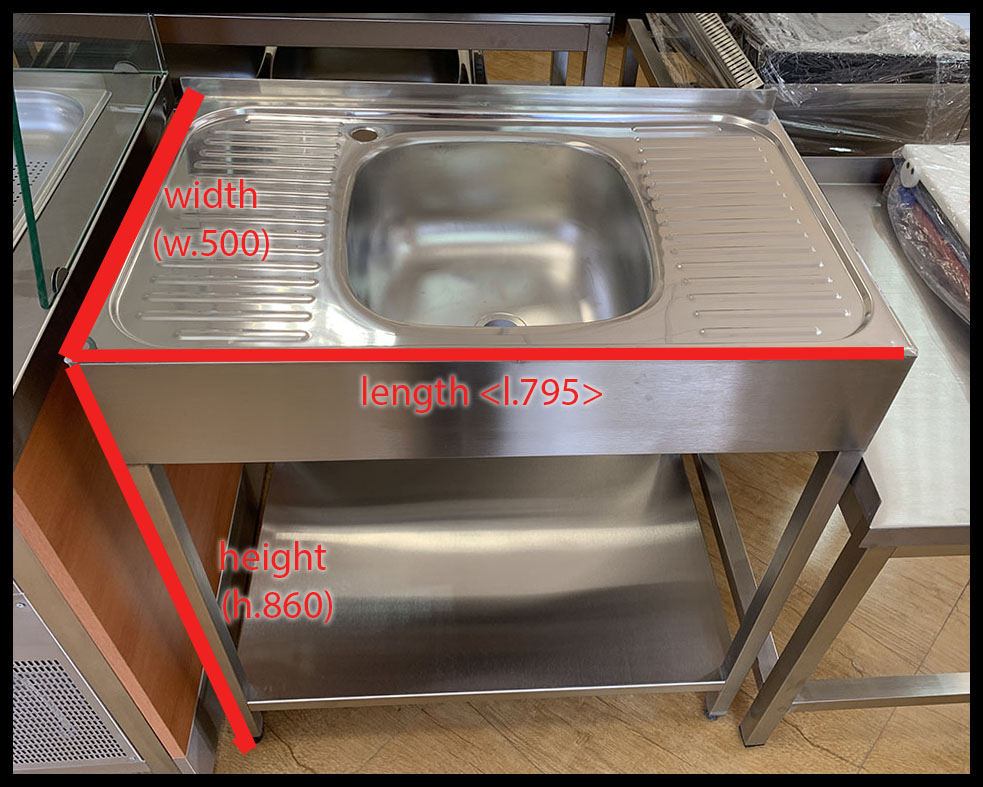 - Add any detailed information about the product you want, because it will be useful for the exact end result.
-  Your name, contact phone number and for which city the order is. 
After sending an email with the order information, our employee will contact you for clarifying questions and confirmation. 
If you have any questions related to the order, you can call this phone to the sales representative (0897 331 426) 

Once you have placed the order and confirmed it, you should leave an advance of 50% of the value. If you are in Sofia, you can leave it in the showroom of the company, which is located in Ovcha Kupel 1, 19A Ljubljana Street, or send it by bank transfer. We will send you a pro forma invoice to make the payment. 

If you choose to pay by bank transfer, the down payment and the balance must be sent by bank transfer. If you choose to pay in cash, both the down payment and the balance must be paid in cash.
Date of completion is up to three weeks. 
Delivery and installation: Negotiable, depending on the order. 

Thank you for choosing NESTANDART LTD!